Art in the Atrium Workshops!
TUESDAYS in FEBRUARY from 5pm – 7pm!
In the Atrium Lounge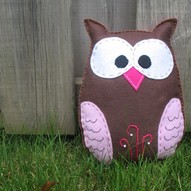 Build-A-Creature!
Tuesday, February 11th
Create a mini-plush for a friend or a lover! Make a monster, and animal or a voodoo doll! Some materials provided, bring any supplies you have!
Screening in the Greenhouse! END: CIV
Thursday, February 13th, 5pm-7pm
Atrium Lounge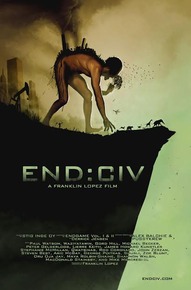 END:CIV examines our culture's addiction to systematic violence and environmental exploitation, and probes the resulting epidemic of poisoned landscapes and shell-shocked nations. Based in part on Endgame, the best-selling book by Derrick Jensen, END:CIV asks: "If your homeland was invaded by aliens who cut down the forests, poisoned the water and air, and contaminated the food supply, would you resist?
Dress warmly friends!
Facebook event
Qi Gong Class
Friday, February 14th, 5-7pm
Atrium Lounge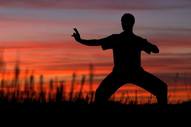 "Plant your own garden and decorate your own soul, instead of waiting for someone to bring you flowers."
– Veronica A. Shoffstall
Come to learn the ancient eastern art of calming down while at the same time rejuvenating your body and mind. Instruction will be given for various gestures, movements, breathing, and attentional focus that lend themselves to organizing the three brains: the reptilian, the mammalian, and the neo-cortex. Walk away from the practice refreshed and with some new tricks to take care of your body and mind and lower your overall stress level.
Because space is limited please RSVP Tristan Stark: letsresume@gmail.com
sliding scale fee: $5—20.
Talking Circle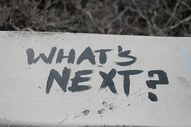 Monday, February 17th, 5pm-7pm
Atrium Lounge
TOPIC: Mourning our climate: how are you we dealing with the emotional and even spiritual impacts of a dashed planet?
The twenty-first century promises rising temperatures, oil prices and economic uncertainty. We've heard the numbers and experienced the phenomena. How are these crises affecting not just our attitudes towards the future but also our long-term decisions such as having children, going to school, or saving for retirement? As we re-evaluate our current lifestyles and our long-term preparations, how can we take care of ourselves and our community? Are there ways to meaningfully plan for a tomorrow we can't predict? In this public conversation, we will seek to move beyond guilt, blind optimism, and doomsday gloom to create a compassionate space in which we can share stories of changes made and challenges encountered, and reflect upon our vulnerability and our resilience in the face of transition. Facilitated by David Summerhays.
Screening: Salmon Confidential and Rainforest: The Limit of Splendour (Co-presented by the Concordia Greenhouse)
DB Clarke Theatre, Concordia University, 1455 de Maisonneuve West.
Salmon Confidential

Salmon Confidential is a new film on the government cover up of what is killing BC's wild salmon. When biologist Alexandra Morton discovers BC's wild salmon are testing positive for dangerous European salmon viruses associated with salmon farming worldwide, a chain of events is set off by government to suppress the findings. Tracking viruses, Morton moves from courtrooms, into British Columbia's most remote rivers, Vancouver grocery stores and sushi restaurants. The film documents Morton's journey as she attempts to overcome government and industry roadblocks thrown in her path and works to bring critical information to the public in time to save BC's wild salmon.
Rainforest: The Limit of Splendour
Inspired by Kwaxsistalla, a Kwakwaka'wakw clan chief, the filmmaker embarks upon a cinematic journey contrasting the tree-farms that dominate the landscape surrounding his home on Vancouver Island with an ancient rainforest on the Pacific Coast of Canada.
Guided by passion and a determination to honor reality, Richard Boyce travels to the most
remote corner of Vancouver Island, through some of the most intensive logging on the planet, into a wilderness that is on the brink of extinction. Massive trees, ranging in age between 1,200 years old and seedlings, thrive along the banks of an ancient river floodplain, which provides for diverse life forms in the temperate rainforest.
http://www.cinemapolitica.org/screening/concordia/salmon-confidential-rainforest-limit-splendour
Hot Topics in Urban Agriculture:
Winter Indoor Farming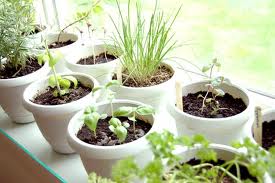 Thursday, February 20th, 5-7pm
 Atrium Lounge
Ever wanted to grow food year round in your home?
Greenhouse collective members Sheena and Christine will present two concept designs for kitchen farming, as well as detailing some options for lighting, heating, watering, pest control and more!
Free!