Hello friends,
We are closed for reading week February 23rd – 27th, but there is one cool event at the Greenouse that you can attend this week.
Want to know what you can grow year round in your apartment really cheaply without needing to buy growing lights? To find out, join us for an awesome Mushroom Cultivation Workshop this Thursday at 5pm. Myceliate around a 2 hours workshop to learn how to use low-tech cultivation techniques to upcycle numerous household wastes into an eternal superfood source!
You will be informed about the DIY practices making it possible to start a mushroom culture from a grocery bought or wild collected mushroom. Propagation (multiplication) of a pure mycelial culture or mushroom growing kit will also be covered in words and in actions!
Price: $30 – includes workshop information and locally produced oyster mushroom kit!
RSVP to info@concordiagreenhouse.com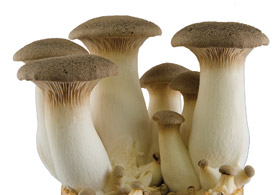 Coming up in March, we have tons of exciting gardening workshops to prepare you for starting your own summer garden! In the meantime, please complete our Concordia Greenhouse Survey to let us know what events you would like us to offer you next! After completed, email us info@concordiagreenhouse.com to be entered in a draw to win a house plant!