DIY Solar Cell Phone Charger
Thursday, November 7th, 5pm – 7pm                                                                                               In the Atrium Lounge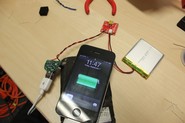 Join independent inventor Filip Pietruszewski for an informative evening! Learn basic electronic repair and go home with your very own solar-powered USB charger. All materials and tools provided.  Cost $20
Limited spots available. Email concordiagreenhouseatrium@gmail.com to find out about space availability.
FIRST ANNUAL Annual General Meeting
Friday, November 8th, 1pm – 3pm
Location To be announced…
The Concordia Greenhouse is having it's first ever Annual General Meeting on November 8th, from 1pm till 3pm. There will be food, as well as a presentation on the various proje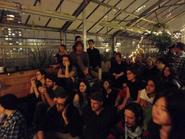 cts that are run with the support of the Greenhouse.
Anyone interested in the Greenhouse or looking to contribute are welcome to attend. 
JOIN Our First Board of Directors!
Do you have experience with non-profit organizations and working on or with a board of directors? Are you able to commit regularly to meetings for the Concordia Greenhouse board?
Serious inquiries to apply for our board for this coming year are invited to email concordiagreenhousebod@gmail.com. Expect a time commitment of around 4hrs every 3 weeks. Apply ASAP before our AGM on November 8th!