We are now closed to the public until September!
We are making way for our annual Vert-ta-Ville seedling Sale on May 15th and 16th, 10am-7pm.
Also, as with every spring, we are shifting our focus to our City Farm School program.  You can find us all summer growing veggies, flowers, fruits trees, herbs, medicinal plants and even working with bee hives on the Loyola Campus!!  There will be lots going on this summer including weekly volunteer sessions, twice weekly farm stands, a workshop series, garden tours, beekeeping and more.  Stay tuned to the city farm school section of the newsletter this spring.
Also you will still be able to book half of the atrium lounge on weekdays for events until April 30th.
We made a feedback survey! Please take 2 minutes to fill it out and help us out!

End of School Potluck in the Greenhouse!
Wednesday, April 16th, 5-7pm – Atrium Lounge
School is ending for Spring and we are closing the year with a community vegetarian potluck!
Come enjoy the sunset with us as we dine amongst the plants!
Please bring your dishes prepared and arrive before 6:30.
Invite a friend to show the greenhouse before it`s closed until Autumn!
ANNUAL EPIC SEEDLING SALE!
May 15th & 16th – 10am – 7pm –  or until supplies last!
Concordia Greenhouse – 1455 de Maisonneuve O – Hall Building 13th Floor
The annual Vert-ta-Ville spring seedling sale is coming up fast!  We will have over 100 varieties of heirloom veggie, herb and flower seedlings, all produced naturally and locally in the Concordia Greenhouse by our City Farm School interns!  And this year we've added a number of new "container" varieties for all you balcony gardeners out there. All flowers, veggies and herb seedlings will be priced at $2-3.  We will also have a variety of seeds for direct sowing available during the sale.
For a complete list of available varieties please visit our website.
Facebook event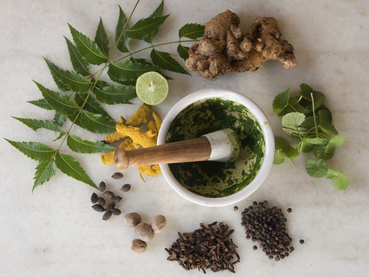 INTRODUCTION TO HERBAL PHARMACY COURSE
Learn how to grow, use and transform a few common medicinal plants of north america over this 11 class introduction to herbal medicine course.  Taking place at both
Loyola City Farm School Herbal Medicine Garden
and the Concordia Greenhouse over the course of 7 months.Students will learn the basics of how to grow, harvest, preserve, transform and apply some common herbs such as Yarrow, Raspberry Leaf, Lemon Balm, Marshmallow, Lavender, St-Johns Wort, Comfrey and more. We will also learn how to make, salves, balms, tinctures, throat losanges, syrups and suppositories to just name a few.
Application are now being accepted.